Tips for Excel, Word, PowerPoint and Other Applications
Securing Winzip Archives
Why It Matters To You
Security should always be on our minds, whether at work or at home, especially with all the e-mail that we generate. Think about the files you send back and forth, if you wouldn't want other people looking at or modifying the contents, then you should probably think about encrypting or password protecting the files you send.
How To ...
In WinZip, passwords are defined when the .zip file is created. Any files added to the .zip archive will be password protected. Once you close the file however, any new files added won't benefit from the password protection. Create a new .zip archive, give it a name, and then in the Options Menu, select Password.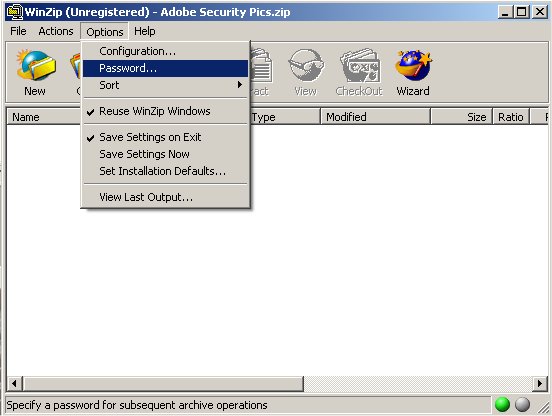 You'll be prompted to enter the password twice.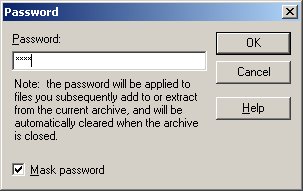 Files that are password protected will display a '+' symbol after the file name.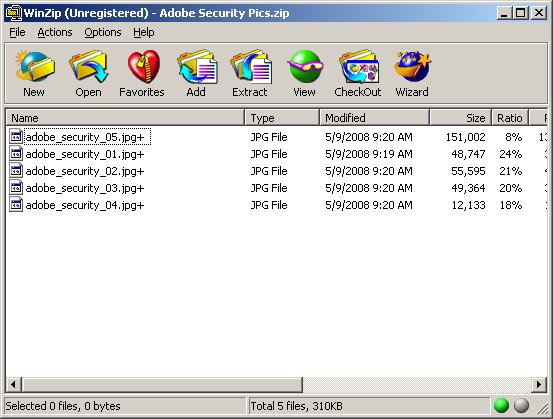 If you subsequently add more files to a password protected .zip archive, they will NOT be password protected.
A recipient must enter the correct password before one of the protected files can be extracted.
Notes
| | |
| --- | --- |
| Last updated | 5/20/08 |
| Application Version | WinZip |
| Author | Michael Kan |
| Pre-requisites | None |
| Related Tips | None |